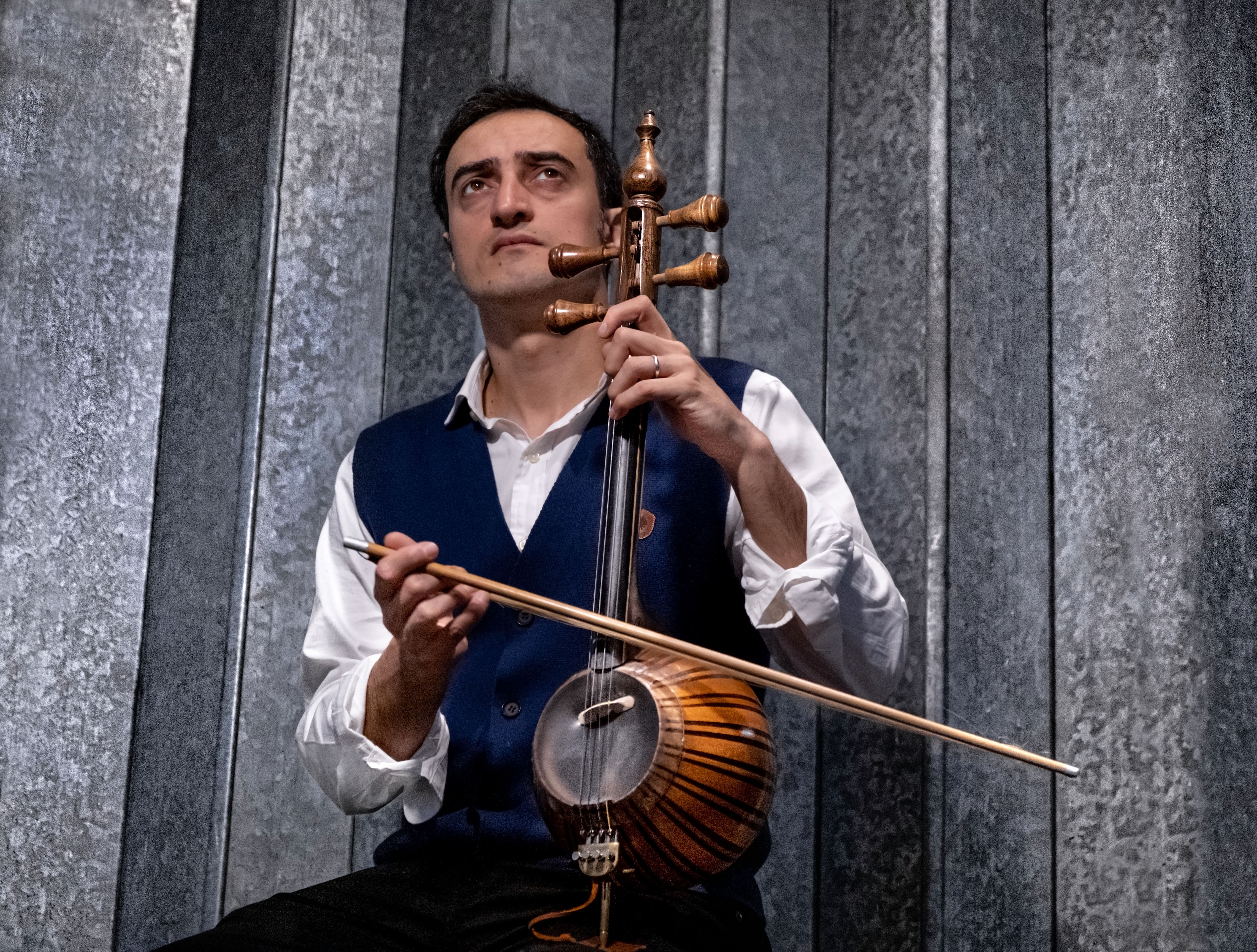 As a diversely trained multi-instrumentalist , Faraz's music reflects his passion for both Western classical and Middle-Eastern music. 
Kamānche player and composer, Faraz Eshghi was born in Rasht, Northern Iran. 
He has been actively practicing Eastern and Western bowed instruments since 2000's. 
Inspired by Iranian illuminated architecture, he published his first album "The Impression on The Wall" in 2009 and won the 2nd prize in a nationwide musical festival. 
As an orchestral violinist and violist, he is one of the co-founders of Guilan Philharmonic Orchestra, the first independent Orchestra in Northern Iran. 
A dedicated educator, he has taught over a hundred young violinists, some of whom are now members of known European orchestras. 
In 2018, he moved to London to further his academic journey at the Royal College of Music. 
Since then, he has been performing on various stages making music in the UK multicultural scene. 
He is passionate about combining the ancient and the modern, working with contemporary cross-genre ensembles such as Bushra El-Turk's Ensemble Zar and Joel Bell's Gokumi Ensemble, integrating traditional vocabulary within a firm contemporary setting. Recent performances include Festival d'Aix as part of Woman at Point Zero opera which will also tour to Luxembourg, Belgium and the Royal Opera House in London, a Research and Development project reimagining Mozart's Requiem in conjunction with University of Sheffield, as well as performing with award-winning contemporary Afghani poet Reza Mohammadi. He will appear as the soloist with Solem Quartet premiering a new work by Bushra at the Norwich and Norfolk Festival in May 2023.